We have two social events: a cocktail party and a cruise/gala dinner. People with student registrations and companions of need to buy tickets (see below) to join the social events.
EVENT 1: Cocktail Party on the 1st day (Monday 7:15-10:15 pm) at Zeyrekhane (with some live Turkish Art music with Oud). Alcholic (raki, domestic beer, and dometic wine) or non-alcholic drinks are unlimited. Although the party does not include a dinner, it will have a lot of finger food. If you wish, you will be able to order dinner on your own but the drinks will be on the house. Imported drinks will not be offered unless you want to pay for them. Shuttle service will be offered from and to Novotel/Ibis.
EVENT 2: Bosphorus Cruise (starting from Yenikapi Peer with a DJ) followed by a Gala Dinner in Ortaköy at "Karayolları Tesisleri" on the 2nd day (Tuesday). If you like, you will be able to tour the touristic Ortaköy area after dinner. Shuttle service will be offered from Novotel/Ibis to the cruise and back.
This is really three social events in one: (i) Bosphorus cruise (5:00-8:15 pm) with a cocktail party on an upscale boat (35 meters long) with generous amounts of finger food, DJ music, and unlimited domestic drinks. (ii) A superb dinner (between 8:15-11:15 pm) right by Bosphorus and right under Bosphorus Bridge, which joins Europe and Asia. Choice of fish, beef, chicken, or vegetarian main dish (as long as you let us know by Saturday Oct 5th). The default main dish is Mediterrenean Sea Bass. Two glasses of domestic alcholic drinks or non-alcholic drinks will be served. (iii) For those few brave souls that still have some energy left in their legs and body, a stroll in the streets, small alleys, and waterfront of Ortaköy (Middle Village, middle of Bosphorus) between 11:15 pm – 00:30.
If you bought a regular conference registration (as opposed to student registration), please follow this link to tell us your "gala dinner main dish selection" as well as whether you are coming to the Gala Event (Cruise+Dinner) and also whether you are coming to the Cocktail party. (If you want to do that is for an extra ticket you bought, your dish selection was asked there.) By the way, you will need your registration number to use this form.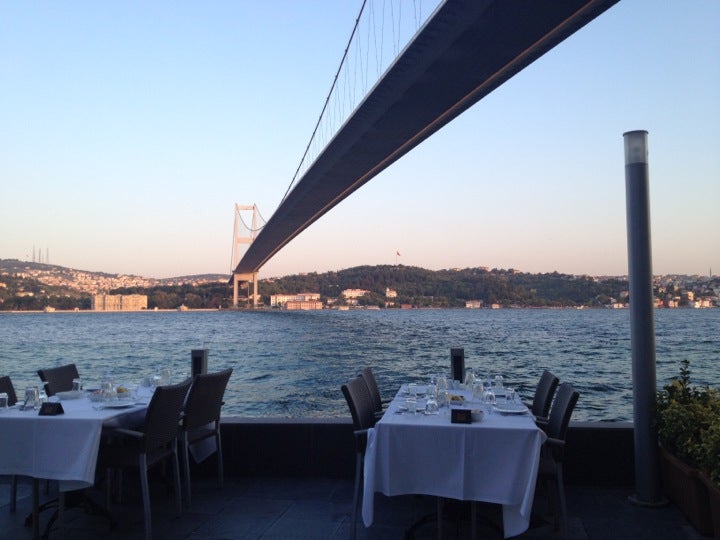 ---

Payment link
for the Cocktail Party (50 Euros per ticket) and Cruise/Dinner (95 Euros per ticket, incl. both cruise and dinner)